What Is HughesNet Fusion?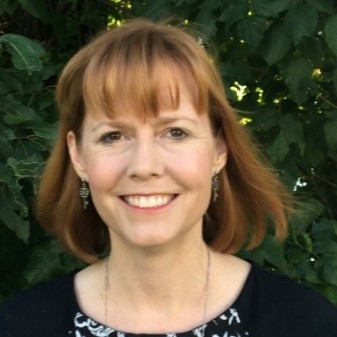 Introducing the First Hybrid Satellite Internet Network
HughesNet Fusion brings you satellite Internet based on breakthrough hybrid technology.  Unlike any other Internet plan on the market, HughesNet Fusion combines the best of satellite and wireless networking. Fusion plans are responsive, reliable and fast.
The secret to this revolutionary Internet experience is multipath technology.
By choosing the most efficient path for your Internet data at any given time, HughesNet Fusion creates a low-latency Internet connection for you. That makes your Internet activities feel more responsive and smoother than ever.
Why do Fusion plans blend satellite and wireless technology? To understand that, you need to know about latency.
Decreasing Latency in Satellite Internet Service
Satellite Internet has been a trusted mainstay of rural living for years.
Unlike most wired Internet providers, satellite providers can reach almost anyone in the nation. All you need to get satellite Internet is an unobstructed view of the southern sky. Through satellite, millions of people have been able to enjoy reliable Internet access who otherwise would have no Internet coverage.
Satellites often operate 22,000 miles above the earth's surface, which is why they give such great coverage across the country. But that great distance traveled by satellite signals creates an issue known as latency. Latency means a slight delay or lag in an Internet signal when it has to travel a long way.
Satellite Internet has previously had higher latency than wired Internet connections that cover shorter distances. Often the delay caused by latency is so small that it doesn't affect most Internet activities. But in some data-intensive activities, higher latency might cause a noticeable lag.

Low-Latency: HughesNet Fusion Sets a New Standard
Low-latency satellite service from HughesNet Fusion is the first technology of its kind for home Internet.
The multipath technology of Fusion means that latency-sensitive Internet data is sent through terrestrial wireless technology, while less-sensitive data goes through satellite transfer. Smart data management means that your latency is minimized, but you still also get the reliability of satellite Internet.
A low-latency internet connection means that your internet will feel faster and more responsive as you videoconference with family or colleagues, or browse content-rich websites.
This is what satellite customers have been waiting for. Low-latency satellite Internet will set HughesNet ahead of other satellite Internet providers for years to come.
High-Speed Internet, No Matter Where You Are
HughesNet Fusion plans have the same major advantage as HughesNet's other 5G plans. No matter where you live in the United States, your Internet speed will be consistent.
HughesNet was the first satellite Internet provider to make the leap to true high-speed Internet in 2017.
That speed, 25 Mbps download/3 Mbps upload, is defined by the FCC as broadband speed. High speed is important to allow you to use your Internet with ease in today's data-intensive digital world.
This consistent Internet speed makes HughesNet different from any other satellite Internet provider. And you'll have the assurance that HughesNet has been nationally recognized by the FCC for repeatedly achieving its advertised speeds.. A 2018 report on high-speed Internet by the FCC found that when it came to actual vs. advertised speeds, HughesNet performed best among participating providers.
Just like HughesNet's other 5G plans, HughesNet Fusion plans are more likely than any competitors' plans to reliably deliver your Internet at the right speed. Other satellite Internet providers such as Viasat may vary as much as from 12 Mbps to 100 Mbps depending on your location. That may sound fine if you end up with 100 Mbps, but it's a roll of the dice. If you get 12 Mbps speed instead, you will not have the kind of Internet speed you need for standard Internet activities that include video or content-rich websites.
HughesNet Fusion Satellite Internet Plans and Prices
HughesNet Fusion plans are now available in selected areas.If your town doesn't have access yet, keep an eye out. More rollouts of Fusion plans in additional regions are coming in 2023.
Here are the prices for HughesNet Fusion service. Note that promotional prices are in place for your first six months. HughesNet also guarantees no price increases during your two-year contract.
| | | | |
| --- | --- | --- | --- |
| HughesNet FUSION Plans | Plan Cost Promo  (first 6 mos.) | Plan Cost (standard) | Best Internet Uses |
| Fusion 50 GB | $74.99 | $99.99 | email, streaming music/video, fast browsing |
| Fusion 100 GB | $124.99 | $174.99 | above plus large file uploads/video in multi-device households |
What is the Difference Between Fusion 50 GB and Fusion 100 GB?
Like other satellite Internet plans, Fusion plans have data allowances to distribute data usage fairly among users. Your plans will all have the same speed of 25 Mbps/3 Mbps. The difference in plan pricing is in how much data you plan to use each month: 50 Gigabytes or 100 Gigabytes.
If you mostly email and scroll through social media, a lower data allowance may work just fine. If you have several users in your home, or you like to watch video or browse content-rich sites, you may want more data in your monthly plan.
HughesNet Fusion Plans Have No Hard Data Caps
HughesNet's data allowances have several features that make them more user-friendly than some other providers' data caps.
First, you are never charged surprise overage fees if you exceed your data limits. Instead, when you hit your data limits, your service will slow down considerably. At that point, you won't be able to do much except email. But there is a convenient solution for HughesNet Fusion plans, as for all HughesNet 5G plans.
HughesNet Fusion and Data Tokens
For affordable fees, you can buy an additional data token if you run out of monthly data. This will allow you to keep using the Internet at full speed. Any extra data from tokens rolls over to the next month, so you don't lose it.
| | |
| --- | --- |
| Data Token | Price |
| 3 GB | $9 |
| 5 GB | $15 |
| 10 GB | $30 |
| 25 GB | $75 |
HughesNet Fusion and the Bonus Zone
HughesNet Fusion plans also come with the same special data bonus as other HughesNet 5G plans. When you use your Internet data between 2:00 a.m. and 8:00 a.m. in your time zone, you get 50 GB of free data that does not count toward your data allowance. That's a lot of free data for early birds!
Video Data Saver
Streaming is a very data-intensive activity. To help, HughesNet has a feature that allows you to stream video in Data Saver mode. Data Saver sets your videos at DVD quality. That way, you can still have a clear image. But you can also watch 3 hours of video for the same data cost as 1 hour of standard definition video.
Equipment and Contracts
Satellite Internet requires more expensive equipment than some other types of Internet. Fortunately, HughesNet makes it possible for you to rent the satellite dish and other equipment monthly. That's a good option if you don't want to lay out the total equipment cost up front (about $550 for Fusion).
You can rent your Fusion equipment for a flat fee of about $20/month. So, when you add up your total monthly budget for satellite service, make sure you know whether you want to rent or buy.
If you think you will keep your service for longer than two years, it will be cheaper to buy your equipment. At the two-year point in a rental, you will have paid as much in monthly fees as you would pay to buy the equipment.
HughesNet requires 24-month contracts for satellite internet service. Early termination will mean that you pay a fee, pro-rated by how many months you have left in the contract..
Pros and Cons of HughesNet Fusion vs. 4G Wireless Internet
Now you know how HughesNet Fusion uses hybrid technology. You're probably wondering why you would choose Fusion plans over fixed wireless service. After all, if wireless is a component of Fusion's hybrid technology, doesn't that mean wireless is also available wherever Fusion is available?
Well, yes and no. Because there are situations in which you might have the choice of both, let's look at the pros and cons of Fusion plans versus a typical wireless-only plan.
Fixed wireless plans such as those from Verizon and T-Mobile can range from $25 -70/month. Based on price comparison, fixed wireless alone may sometimes cost less than HughesNet Fusion. Many areas will not have both satellite and wireless home service options, however. There's a quirk that means HughesNet Fusion can serve areas that don't have home wireless service. Here's why.
Better Coverage in Rural Areas
Satellite Internet''s chief advantage has always been that it can reach areas so remote or rural that no other Internet option exists there.
If HughesNet Fusion requires wireless technology, how can Fusion plans exist in places that don't have 4G wireless? The answer is that other wireless coverage still exists in rural places where there are no 4G home Internet providers. For example, many mobile phones get wireless signals in rural areas that don't have 4G wireless home Internet.
HughesNet has partnered with some of those mobile wireless companies in areas where there is no 4G wireless home Internet. So you can still get HughesNet Fusion plans in rural or remote areas that may not bring in other Internet options for years.
Signal Reliability
HughesNet Fusion has two signal transmission technologies to rely on, not just one. So, if a wireless tower has an outage, or bad weather temporarily disrupts a satellite signal, you always have a back-up technology in place. That doesn't guarantee you'll never have disruption. But it makes your odds better than with either satellite or wireless alone.
HughesNet Fusion vs. DSL
In some less-populated areas, you'll find that your only two Internet choices are satellite Internet providers or DSL Internet providers.
There's one very simple question to ask about DSL service to determine whether you even consider it. How fast is the DSL?
Especially in rural areas, DSL can come in slow speeds under 10 Mbps that don't even approach HughesNet's high-speed Internet. When you add HughesNet Fusion's low-latency connection, you will find that the user experience on HughesNet Fusion is much better than on a very slow DSL connection.
The best way to investigate may be by getting on NextDoor.com. Or ask your neighbors about their actual Internet speed. Make sure they tell you the results of a real speed test like this one.
Summary: HughesNet Fusion
If you live in a rural area or a town without wired infrastructure, HughesNet Fusion Internet plans offer an exciting new technology that can improve your Internet experience.
This hybrid technology offers the first-ever low-latency satellite Internet service. You'll find new levels of responsiveness as you browse content-rich websites. Plus, you'll get the satellite reliability and coverage that rural Internet users have appreciated for years.
Compared to other options such as DSL, 4G, or satellite providers, HughesNet Fusion plans are quite likely to be your best choice for fast, reliable high-speed Internet.
HughesNet Fusion is now available in many areas, and more service is rolling out for additional coverage in 2023.