15 Smart Home Gadgets for TV Lovers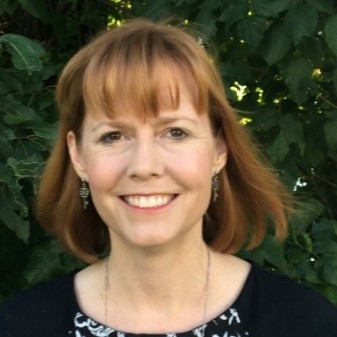 Ever since computers started becoming mainstream, people have been dreaming about the smart home; a house integrated so well with technology that everyday life is nothing but a breeze.
Today, the smart home is very much a reality, but it looks much different from how it was initially conceived. Instead of the house itself being automated, with some sort of central computer operating it (often one you could talk to), today's smart home is simply a regular home equipped with some combination of smart home gadgets.
This approach has proven to be more useful, as it allowed for so many things – from large appliances such as dishwashers and refrigerators to small accessories such as outlets and light bulbs – to become part of the smart home, giving us more choice. Yet it also means we have to make lots of decisions when we try to make our homes "smarter."
To make things a bit easier, we've compiled a list of 15 smart home gadgets we think would be great for TV lovers like you. We've identified the types of gadgets you can get, as well as some of the best options on the market.
TVs
If you're a TV lover, then it should be pretty clear that the best smart home gadget you can buy is a smart TV. They easily connect with all of your favorite streaming platforms so that you can control everything from one easy platform. The best models have some sort of voice control and an easy-to-use interface.
But beyond smart capability, you also want a TV that delivers killer images and sound. Below we've put together a list of some options that TV lovers looking to get the most out of their smart home experience should seriously consider.

LG CX Series OLED TV
OLED – which stands for Organic Light Emitting Diode – is the future of television technology. With these TVs, each individual pixel can be completely turned off, allowing for perfect blacks. This means that OLED TVs have infinite contrast, leading to crisp, colorful images that don't degrade even when you view the screen at an angle. The trade-off for this image quality is that OLED screens are not very bright.
LG basically invented OLED technology, and their devices are a cut above the rest. The CX Series is the top of the line model they offer, and it's also huge – the smallest model is 55 inches.
However, this TV is really, really smart. Equipped with LG's ThinQ and WebOS operating systems, it will easily connect you to all your favorite programming. You can also link it to your overall smart home hub – Amazon Alexa, Google Assistant, Siri, etc. – allowing you even more control.
The biggest downside to this television is its price tag, which starts at $1,700 for the 55" model and can run upwards of $3,000 or more for the larger models. Older models can be had for slightly discounted prices and are still just as good. If you're looking for the best of the best, then the LG CX Series is pretty much it, and it's only normal that the best doesn't come cheap.
Samsung QLED
A close second behind the Sony CX series is the Samsung QLED series. Don't let the name fool you. This is not an OLED TV. Instead, it's a Quantum Light Emitting Diode television, a technology invented and only offered by Samsung.
It's a traditional LED screen, which means the screen's pixels are illuminated by a backlight, allowing for a much brighter, crisper image. The difference with this Samsung TV is that it has a thin "quantum" layer, which is adaptive and can block the light from reaching specific pixels, helping it reach contrast levels that mimic those offered by OLED screens but that still don't quite match it.
The major upside to the QLED TV is its brightness. If you aren't willing to put up with a darker image in exchange for the higher contrast of an OLED screen, consider going with a Samsung.
In terms of "smartness," there's a lot to like about the QLED TV line. Not only does it have built-in compatibility with all of the major streaming platforms, but it also comes equipped with Bixby (Samsung's personal assistant.) It can also be configured to be controlled by Google Assistant, Amazon Alexa, Google Home, and a wide range of other smart home hubs.
In terms of price, the QLED is in a very similar range as the Sony CX series, so ultimately it will be brightness and smart features that most influence any decision. Either way, both of these TVs are awesome and will significantly upgrade your TV watching experience.
Vizio P Series Quantum
The Sony and Samsung models presented above are the cream of the crop in today's market, and their price tags reflect this. If these TVs are outside your budget, there's no need to get discouraged. Other options exist, such as the Vizio P Series Quantum.
Vizio got its start in the TV market by being the low-cost yet quality alternative to bigger names. However, right from the beginning, they made a decent product, and over the years, have earned a spot right there with the major names. The P Series is a perfect example of how far they've come.
Using a quantum dot technology that resembles Samsung's offering, the Vizio P Series delivers a crystal-clear image with contrast levels that approach those of OLED screens. The image degrades slightly when viewed at a wide-angle, but this is a normal feature of LED screens that really can't be avoided.
P Series TVs can be connected to Google Home and Amazon Alexa, and they have their own smart platform that allows you to link Netflix, Hulu, YouTube TV, etc. But beyond these platforms, it doesn't have a lot of compatibility, which could be an issue if you want to use some other hub.
At $1,499 for the 65" model – and closer to $1,100 for the 55" – the Vizio P-Series is cheaper than its competition. Yet image quality barely suffers, and its lack of smart capability can be worked around, leaving this as a viable option for TV lovers.
TCL 40S325
For those looking to save money, we recommend the TCL 40S325. This TV is usually less than $400, and while it's not quite like the other TVs on the list, it still delivers a good enough image to make for an enjoyable TV experience.
TCL has been the go-to option for budget TVs over the past few years, and despite their lower prices, they consistently make it onto "best of" lists thanks to the value they provide.
Televisions in this price range don't usually come with much or any smart capability. But TCL managed to include it on this inexpensive model by installing Roku software directly onto the television. This allows you to connect to the web and your favorite streaming services, giving you the basic functionality of a smart TV.
However, the downside to this is that it can't be connected to other smart home hubs such as Google Home or Alexa. You also won't be able to control it using voice commands, but if you're willing to live without these extra conveniences and just want a great TV with basic smart capability at an affordable price, seriously consider going with TCL.
Trinity Lighted Mirror TV
True TV lovers are always looking for new ways to keep up with their favorite shows, so why not get a bathroom mirror that doubles as a TV so that you don't ever have to miss a minute?
Yes, you read that correctly. The Trinity Lighted Mirror TV is a mirror, 46 inches in diameter, edged with bright LED lights that can illuminate your entire bathroom. At this point, it is nothing more than a bathroom mirror, but with the flip of a switch, it becomes a 15.6-inch LED TV that is capable of connecting to all of your favorite streaming platforms.
This ingenious design makes it possible for you to watch TV while you're getting ready. It also allows you to turn it off and maintain a more traditional bathroom. The mirror itself is quite elegant and helps make this a worthwhile device. That it's also a TV is just a fantastic bonus.
Projectors

While having a good smart TV is essential, there are times when it might not meet your needs, such as when you have a group of people over to watch a game or a special TV event.
This is where having a projector can be a great thing. You can cast an image up onto a screen or other white background and watch TV pretty much anywhere. And when it's a smart projector, you will be able to easily access your streaming accounts and the content you want.
Here are a few projectors we think you'll like:
FAVI WiFi Smart Projector
Probably the most exciting thing about this projector is that it's able to cast a large image, up to 120 inches, making this an ideal device for those who like to have watch parties with bigger groups.
In addition to this, the FAVI WiFI smart projector has a built-in Android operating system that allows it to run apps such as Netflix, Hulu, Amazon Prime, and much more. This setup also allows you to connect the projector to whichever hub you use, giving you even more control, meaning that if you want to have an outdoor watch party, you don't need to worry about loads or cords and cables. Just plug the projector in, make sure it's connected to WiFi, and then use your phone or the onboard operating system to access the content you want.
We should point out that this projector costs around $500, so it's not a cheap addition to your TV setup. Yet for those who will use it, this investment will be well worth it considering all this projector lets you do.
iCODIS CB-100 Pico Projector
Thanks to the growth in WiFi and wireless broadband, there are more ways than ever to watch TV while you're on-the-go. However, doing so usually means relying on a smartphone or tablet, which both have small screens.
A solution is the iCODIS CB-100 Pico Projector. It's just three inches long and weighs only 270 grams, meaning you can transport it pretty much in the palm of your hand or your pocket. What's more, it comes with a rechargeable battery that lasts 90 minutes, giving you the chance to watch some TV even when you're not near an outlet.
Don't let the size of this projector fool you into thinking it's not powerful. It's got 1GB of RAM as well as an A7 Dual-Core processor, which gives it more than enough "umph" to deliver an excellent picture on whichever surface you decide to use as your screen. This is a perfect device for those who often travel with small children.
Streaming Sticks
For those who don't want to invest in a smart TV just yet, or who have multiple TVs in the house, some of which don't have smart capability, then you'll want to look at a streaming stick.
These devices plug into one of the HDMI ports on your TV and also plug into the wall. They then connect to your WiFi network and, through apps, allow you to access lots of different things from your TV, such as streaming platforms.
Below are a few different options you should consider if this is how you want to make the TVs in your home smarter:

Amazon Fire Stick
The Amazon Fire Stick was one of the first streaming sticks to hit the market, and it remains a top choice. It's quite simple to use – all you need to do is plug it in and follow the on-screen instructions to set it up. From there, the user interface is exceptionally straightforward, making it easy to find and link all your favorite streaming platforms, which have their own app within the Fire ecosystem.
One thing that sets the Amazon Fire Stick apart is that it comes equipped with Amazon Alexa voice control capability. This means you can quickly and easily access all your favorite content by merely speaking into your remote. At just $39.99, the Amazon Fire Stick is an affordable way to make your TV much smarter without having to spend thousands upgrading it.
Chromecast Ultra
An alternative to a streaming stick is the Chromecast Ultra. This is different from the Fire Stick or Roku TV because there is no platform for operating the Chromecast. Instead, you access content by using the streaming service's apps and "cast" it to your TV.
This is convenient because it gives you access to more content, yet you don't need to access an app on a platform. This helps keep the user experience more natural and means there's one less remote to lose.
The Chomecast Ultra is also a good pick because it can cast 4K images, and it's currently the only streaming stick with this capability. At the moment, it's only possible with a few platforms, such as Netflix and Hulu – but that will likely change soon, giving the Chromecast Ultra a major edge, and at just $49.99, it's not all that much more expensive than a Fire Stick. In the end, what will make the decision will be the importance of 4k as well as the desired user experience.
Roku TV
One final option is the Roku TV stick. One of the originals, the Roku platform is straightforward to use and is already connected with hundreds of thousands of apps, meaning you will be able to access any and all of the content you want.
Something different about Roku compared with the other options is that it comes with the capability to be hardwired. This could be useful if you are trying to make a TV located in an area where the WiFi signal doesn't reach smarter. Both Chromecast and Fire Stick can only be connected wirelessly.
Roku is also slightly cheaper than the other options on this list, though the trade-off for this is that you don't have any voice control with Roku. If this isn't important to you, and you just want a streaming stick that will give you access to your favorite streaming platforms for cheap, then Roku is a fantastic choice.
Hubs
We've mentioned hubs a few times already, but for those who don't know, these are the devices to which all your smart home gadgets connect, giving you a central location to be able to control everything.
The alternative is usually to control the various devices using their individual apps, which can be annoying and confusing.
As a result, getting a hub is an excellent idea if you're building a smart home, and if you're a TV lover, know that there are some hubs designed more specifically to your tastes. The following two are the more exciting devices currently on the market.

Logitech Harmony Hub
Designed specifically for home entertainment systems, the Logitech Harmony Hub is an excellent device to have if you're looking to connect multiple smart devices and control them from one spot. It's able to link with up to eight devices at once, so you will be able to control what's on TV, the brightness of your TV, the lights in the room, the volume, and much more.
One exciting thing about this product is that it comes with an app that turns your phone into an intuitive remote you can use to control all the devices connected to your system. A touchscreen remote comes with the device, but we often find the phone remote is more convenient and a nice component to this hub.
Amazon Echo Show
While not explicitly designed as a hub for TV watchers, the Amazon Alexa Show offers some pretty exciting capabilities that make it a more than viable option for your television room.
The standout feature of the Echo Show is its HD touchscreen, which provides you with an easy-to-use space from which you can monitor and control the various smart devices connected to your system.
Being an Amazon smart home device, the Echo Show also comes with Alexa, meaning you will be able to control everything in not only your TV room but your entire house with nothing more than your voice.
One thing to keep in mind is that there is no corresponding phone app with the Echo Show, meaning you will need to use the touchscreen. If you can get past this small hurdle, then we think you will be more than satisfied with the Amazon Echo Show as the centerpiece of your smart television setup.
Speakers and Sound Systems
Lastly, no TV room would be complete without a killer sound system. Not surprisingly, there are many options out there from which to choose, all offering their own unique set of smart capabilities.
We've identified three different products that stand out not only for their quality but also because of their unique smart capabilities.

Sonos Playbar
On its own, the Sonos Playbar is a compact yet powerful speaker that you place directly below your television. What makes this product so appealing is that you can use it as the base of a much larger sound system, all without having to run a single cable. Yes, these speakers operate with WiFi, and so when you want to add one to your system, all you need to do is connect them wirelessly. This also makes it much easier for you to place speakers in their most ideal location.
Sonos has its own app that allows you to completely control the sound coming out of your speakers, though it can also be connected to other smart hubs if you want to.
The downside to Sonos is that it isn't cheap. The Playbar itself usually retails for $500-$600, but between the sound quality and the opportunity to build a bigger, custom system, it might be worth it for some.
Yamaha YAS-106 Soundbar
For those looking for something smaller and sleeker but that still delivers plenty of sound power, then the Yamaha YAS-106 soundbar is going to be an excellent option for you.
It has two built-in subwoofers, yet it is no more than 36-inches across. You can place it on a shelf, or it also comes with wall mount capability. It won't give you surround sound, but it will fill the room with rich audio highlighted by deep bass sounds.
In terms of smart home capability, the Yamaha system is pretty simple. It connects to your devices via Bluetooth or the HDMI port located on the device. You can then control it as you would the audio on that device. It's a great option for those who want high-quality sound without having to go through the effort and expense of building a large system.
Bose SoundTouch 10 Wireless Music System
A great product, not only because it will fill your TV room with excellent quality sound, but it can also be taken to other parts of the home (or outside), allowing you to enjoy fantastic audio no matter where you are.
The SoundTouch delivers crystal clear audio despite its size (we would expect nothing else from Bose) and costs $250. This might seem a bit pricey, but when we consider that it's portable and able to deliver sounds that rival more expensive options, the price tag doesn't seem crazy.
Lastly, the SoundTouch also comes with the capability of connecting to all the major smart home hubs and software, meaning you can easily integrate it into your system and use it to enjoy great audio no matter what you're watching.
Find the Right Devices for You
We weren't joking when we said there were lots of different options, and the fifteen that made it onto this list just represent just the tip of the iceberg. We also expect that the industry will continue to come out with newer, better devices. However, at this moment in time, if you're a TV lover looking to get some smart devices to improve your experience, then we hope we've made it easier to find the devices that are right for you and that will make it possible to love TV even more.