HughesNet Satellite Internet Review 2023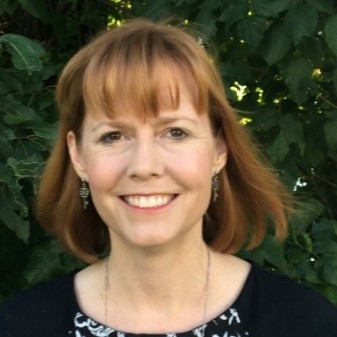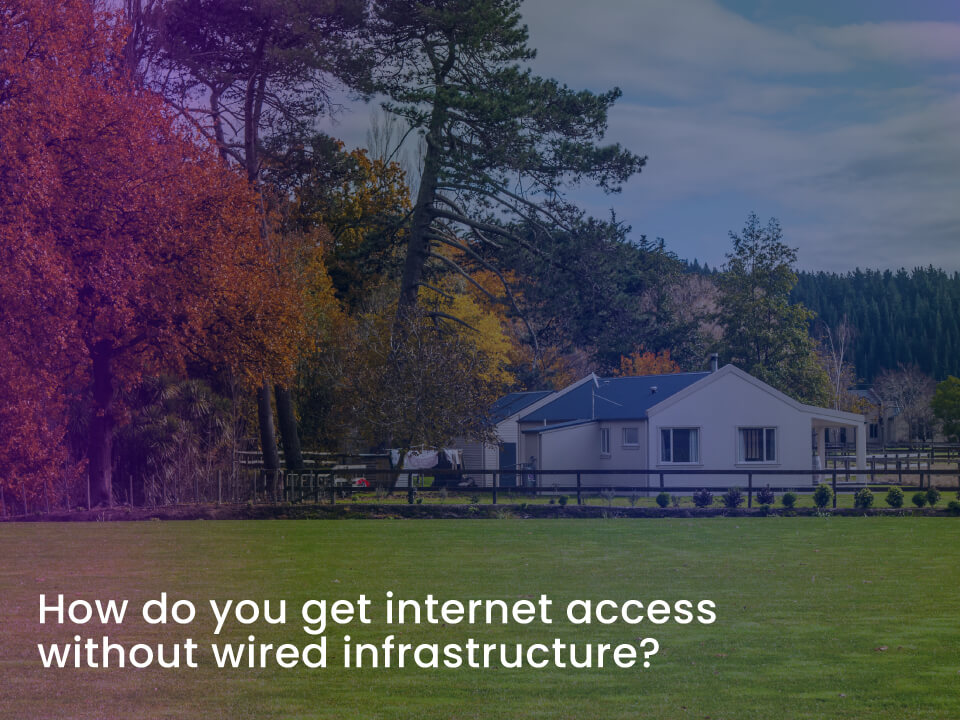 Do you live in a rural part of America where you can experience true peace and quiet? Is your town so small it has one stoplight? Maybe you travel all over the country in your RV. Or maybe you live in a city, but your historic neighborhood doesn't have cable or fiber optic lines.
If any of these situations sound familiar, you may be wondering how to get internet service when you don't have wired infrastructure. A satellite internet provider will often be your best choice. But which of the major satellite internet providers would be best for you?
HughesNet has been one of the top providers of satellite internet service in America for decades. In this review, you'll get all the information you need to decide whether HughesNet satellite internet is right for you.
HughesNet was named the "Best Satellite Internet Service Provider of 2022" by U.S. News & World Report. Knowing the details will tell you whether their strengths match up to your needs. Find out on this page how HughesNet service compares to other internet service providers.
HughesNet was the first ISP to create broadband satellite internet
For years, satellite internet has been known for good coverage and reliability, but slower download speeds than cable internet.
In 2017, HughesNet became the first company to provide satellite internet that was fast enough (at 25 Mbps download speeds) to be defined by the FCC as broadband. That service, HughesNet Gen5, changed the whole experience of satellite internet. With HughesNet's speed, it became possible for customers to browse data-rich websites with fast page-load times.
HughesNet for high-speed internet
Due to this advanced technology, the speed of HughesNet internet service is easy to understand because it's more consistent than its competitors. All HughesNet internet plans will give you 25 Mbps download speeds and 3Mbps upload speeds. It doesn't matter where you are located or what plan you select. Other internet service providers may vary in speed depending on plan or location, so HughesNet has an advantage with speed consistency. It's not the fastest internet connection available, but it will be reliable and fast enough for most internet activities.
Still innovating with HughesNet Fusion
HughesNet Fusion is the most recent breakthrough that can transform satellite internet service. Using new hybrid technology, Fusion combines the power of satellite internet and cellular internet to get the best of both. Fusion is now available in select parts of the country and rolling out to additional areas in 2023. For the first time, you can have low latency in a satellite internet service.
What is low-latency satellite internet service?
To understand your internet options and how HughesNet fits into the picture, you need to know about latency.
When a signal from a computer has to travel a long distance, it can pick up a slight lag, or delay. That minor delay is called latency. Because satellites are thousands of miles from Earth, satellite service transmits signals farther than any type of other internet service. As a result, all satellite connections have always had more latency than wired internet connections.
Many users never notice latency because the lag in the signal is too tiny to affect activities such as email or simple web browsing. But latency can affect some high-data streaming activities such as videoconferencing or HD video streaming.
So, it's pretty revolutionary for a satellite internet provider to offer a low-latency internet connection. That low-latency connection will allow you to do data-intensive tasks very smoothly for the first time on satellite internet.
But more on that a little later. Let's start with a quick summary of the basics about HughesNet internet service.

Pros and Cons of HughesNet Satellite Internet Service
Pros
Consistent, reliable internet speeds

Available all over the USA and in some parts of South America

No price increases for two years

Clear plans and pricing

50 GB free data in the Bonus Zone from 2 a.m. – 8 a.m.

Extra data tokens at reasonable prices if you exceed your data caps
Cons
Data caps that trigger speed reductions

Higher latency than some other types of internet connection

Two-year contract, with early termination penalty

Higher equipment costs
Where is HughesNet Available?
HughesNet service can reach you at any location in the United States. The only requirement is an unobstructed view of the southern sky. Most homes do have enough sky view that installation is straightforward, though a professional installation is still required. If you're in an RV with a mobile internet plan, you'll have the freedom to move around until you do get that clear view.
If your home doesn't have a clear view of the sky, a professional installation is important to get the best reception. If you live among skyscrapers, under thick tree cover, or by rock cliffs, your signal may be affected.
HughesNet Satellite Internet Plans and Prices
HughesNet now has 4 tiers of Gen5 plans as well as new HughesNet Fusion plans in selected areas.
Satellite-only Plans
Plan Cost Promo

(first 6 mos.)

Plan Cost

(standard)

Best Internet Uses

15 GB

$64.99

$64.99

checking email, web browsing

30 GB

$49.99

$64.99

above plus browsing social media

50 GB

$64.99

$89.99

above plus streaming music, online shopping

100 GB

$100.00

$149.99

above plus large file uploads, streaming videos

FUSION Plans
Plan Cost Promo

(first 6 mos.)

Plan Cost

(standard)

Best Internet Uses

Fusion 50 GB

$74.99

$99.99

email, streaming music/video, fast browsing

Fusion 100 GB

$124.99

$174.99

above plus large file uploads/video in multi-device households
As a special promotion, new customers save up to $50 monthly for the first six months of a two-year contract.
As you can see in the above table, what makes each plan different is the monthly data allowance for each one. The more data you want to use each month, the higher the tier of your plan should be.
Understanding Satellite Internet and Data Caps
HughesNet often uses the words "unlimited data," but you need to know exactly what that means, and why you still have data caps on your plan.
When you reach your monthly data allowance, your internet download speed will slow tremendously from about 25 Mbps to about 1-3 Mbps. So, you will no longer be able to use the internet for web browsing without experiencing long page-load times, and you will not be able to do other tasks at all.
The reason HughesNet plans are called "unlimited data" is because your internet won't completely cut off when you go over your data allowance. In other words, there are no hard data limits. But you will always know when you have reached your data cap because your internet performance will slow down so much. On the positive side, you won't get huge surprise bills for data overages the way you would on some cell phone plans.
How much data do you need?
Streaming video has made an enormous difference in data usage for the average household. We take it for granted that we get HD streaming video now, but all those crystal clear images can really eat up a data allowance. Even standard video consumes an average of about 0.7 GB per hour. Streaming HD video can take up to 3 GB per hour. 4K Ultra HD video can consume up to 8 GB per hour.
Videoconferencing for work takes about the same data as standard or HD video (0.7-2 GB). And those video meetings are getting more important all the time as remote work continues its popularity after the COVID-19 pandemic.
Compared to video, most other internet activities are very easy on your data plan. An hour of checking your email, streaming music, or browsing social media will only consume data at tiny fractions of a GB, with more content-rich browsing going up to about 1/10 of a GB/hour.
If you never use any streaming video or videoconferencing, your 50 GB data plan might last you well over 500 hours of internet usage.
If you stream HD video every day, 50 GB is only going to last 16-30 hours. That may sound like a lot, but think about how much time we all spend on our devices these days. Many people will use at least 2-3 hours of device time per day. And that doesn't count any hours you may need for remote work needs.
Two important questions to ask about your data usage
The two most important things you need to consider when you're figuring out how much data you need are:
1) How much video will you be using on your primary digital device per day?
2) How many people or devices will need internet access, and how many hours of video per month will each of those devices be using?
By running these numbers, you can get a much better idea of what HughesNet plans would be most likely to fit your data needs.
Save data with the HughesNet Video Data Saver
One welcome innovation that can stretch your data allowance is the HughesNet Video Data Saver. Because HughesNet knows that video data is the biggest challenge for satellite internet users, they have developed optional compression technology that will allow you to watch more video without exceeding your data limit.
Your trade-off is that you have to be OK with a lower image quality. The Video Data Saver will decrease video to DVD quality, which is 480p. So if you're fine with watching videos on DVD and the quality is ok with you, the Video Data Saver can be a fantastic solution. You will be able to watch 3 hours of video for the same data cost as 1 hour would cost you in standard video format. In other words, you could watch a whole movie for less than 1 GB, as opposed to the 2 GB – 20 GB that same movie might consume in a higher-definition format. The Video Data Saver will definitely help anyone who wants to get the most out of their service without worrying about data caps.
Adding data to your HughesNet plan
One advantage of the way data works on HughesNet plans is that if you reach your monthly limit, you can buy data tokens to add data to your plan. That way, you don't have to spend the rest of the days in that month at a slow internet speed. You can buy a data token to get 3 GB to 25 GB of extra data that will easily tide you over until the next month. And the data tokens don't "run out" at the end of each month. Your extra data rolls over, so you automatically get the benefit of any unused data for the following month.
| | |
| --- | --- |
| Data Token | Price |
| 3 GB | $9 |
| 5 GB | $15 |
| 10 GB | $30 |
| 25 GB | $75 |
What's the HughesNet Bonus Zone?
Another terrific way to stretch your data on HughesNet internet is the Bonus Zone. From 2:00 a.m. to 8 a.m. every day, you can get 50 GB of free data outside of your regular data allowance. So, if you don't mind being a late owl sometimes, you can stay up for an all-night movie binge. Or you can get up early to upload those big files for your work assignment, and everything before 8 a.m. will go into your free bonus of 50 GB.
When to upgrade your HughesNet plan
Let's say you initially ordered the 50 GB plan, and you find that you're consistently going over every month. If you're only going over by 10 GB per month, your most economical choice would be to just order 10 GB of data with a data token each month, as it will cost you only $30 above your monthly plan fee.
If you're going over your 50 GB plan by 25 GB per month, it makes more sense to upgrade. A 25 GB data token each month will cost you $75 and will only take you up to a total of 75 GB per month.
Instead, you can upgrade for only an additional $50 per month to the 100 GB plan. Keep an eye on your data usage, because it's easy to upgrade HughesNet internet plans.

Equipment and Contracts
HughesNet will give you a choice of how you get necessary equipment such as your satellite dish and modem. You can buy your equipment up front and then pay only your plan fees each month. But satellite equipment is high tech, which means it can be a little pricey for the household budget ($450 for Gen5, $550 for Fusion).
If you'd rather not invest in the equipment just yet, you can rent your equipment for a flat fee per month ($15 for Gen5, $20 for Fusion). So, when you're adding up your total monthly budget for satellite service, make sure you know whether you want to rent or buy.
If you think you will keep your service for longer than two years, it will be cheaper to buy your equipment. At the two-year point in a rental, you will have paid as much in monthly fees as you would pay to buy the equipment.
HughesNet requires 24-month contracts for satellite internet service. Early termination will mean that you pay a fee.
Fees for HughesNet Satellite Internet
Early termination fee
Once you sign up for a plan and your equipment has been professionally installed, you are committed to your 24-month contract. If you have to cancel before your contract ends, you will be obligated to pay an early termination fee. Pro-rated by the remaining time left in the contract, the fee can be $400 if you cancel in the first 90 days of service. After that window, the fee will decrease by $15 per month. The lowest early termination fee you would pay would be $85 for canceling in the last month of the contract.
One-time installation fee
Professional installation will be free if you buy your equipment instead of renting it. Professional installation is required: satellite dish installation is more complex than just plugging in a modem.
If you decide to rent your equipment, a standard installation fee is $99. Sometimes, HughesNet will also run promotions to give you standard installation for free even if you rent your equipment.
Monthly equipment fee
If you're thinking of renting, don't forget to add the cost of your equipment rental to your contract as you consider your options. When you are renting, your equipment fee will either be $15/month (Gen5) or $20/month (Fusion). If you order the Gen5 50GB plan, for example, the plan costs $64.99 per month at the initial promotional rate, then 89.99 per month afterward. When you add the equipment rental fee to the plan rate, you would pay $79.99 for the first 6 months as a special promotion, and then $104.99 per month after that.
Though the rental fees may seem pricey, the rental payment plan can definitely provide some budget relief. There are situations when you might need to avoid the higher upfront costs of purchasing your equipment. Say you're in a rural area and you get a remote job opportunity that requires internet access. Equipment rental will allow you to start working and earning your paycheck without high overhead.
Affordable Connectivity Program for Satellite Internet Access
In May 2022, the federal government announced a plan to expand high-speed internet access that includes satellite service. The federal Affordable Connectivity Program (ACP) will reduce internet costs for millions of Americans. You can find out if you qualify for reduced-cost internet here. If you qualify for the Affordable Connectivity Plan, you could receive support of $30/month to lower the cost of your HughesNet plan.
How does HughesNet Compare to Viasat as an Internet Service Provider?
In general, HughesNet offers slightly cheaper prices than Viasat and more consistent speeds. Viasat does offer faster speeds, but you will pay more for those speeds. As previously mentioned, HughesNet provides one speed to all customers: 25 Mbps download and 3 Mbps upload. Viasat speeds may go up to 100 Mbps, but they can also be as low as 12 Mbps. Viasat also offers higher data caps than HughesNet, but those higher limits also come at a higher price. Overall, HughesNet comes out on top for better pricing and for recent technological breakthroughs that promise higher speeds and lower latency for satellite customers.
HughesNet Review Summary
For customers who live in rural areas or neighborhoods without cable infrastructure, HughesNet satellite internet service can be an excellent choice.
Satellite internet can't provide the top speeds of cable or fiber internet, but HughesNet's technology provides enough speed to give a solid internet experience. Providing a standard speed of 25 Mbps/3Mbps, HughesNet meets the FCC definition of broadband/high-speed internet.
The company's commitment to innovation means that both speed and latency are improving in 2023. HughesNet Fusion (hybrid satellite/wireless technology) is now rolling out a groundbreaking low-latency satellite plan, and the upcoming launch of the Jupiter 3 satellite will bring speeds of up to 100 Mbps. Current users of HughesNet may be able to look forward to a significant leap forward in their internet speed, according to the company's announced plans for the Jupiter 3.
In the past, HughesNet has been known for delivering reliably on its promises of internet speed. A 2018 report on high-speed internet by the Federal Communications Commission found that when it came to actual vs. advertised speeds, HughesNet performed best among participating providers.
HughesNet first-tier plans are likely to be more expensive than wired internet provider plans, especially after the first six months of promotional rates expire. But for those who need better nationwide coverage than wired providers can offer, HughesNet stands out among satellite internet providers. HughesNet offers consistent speed across the USA as well as constant advances in technology.

FAQs – HughesNet Satellite Internet Provider
 What is the HughesNet Bonus Zone?
The Bonus Zone refers to the hours between 2 a.m. and 8 a.m. every day. During those hours, HughesNet subscribers receive 50 GB of extra data that does not count toward their regular monthly data allowance.
How fast is HughesNet internet service?
HughesNet provides 25 Mbps download speed and 3 Mbps upload speed. This meets the FCC definition of high-speed internet or broadband. 25 Mbps is not as fast as the speeds available with cable or fiber internet. Still, HughesNet is fast enough that you will be able to perform most common internet activities smoothly and with quick page loads.
Can I play online games through HughesNet?
HugheNet will allow you to play certain types of games such as strategy games, casino games, or RPGs online. Playing real-time, multiplayer games is not recommended for satellite service. The data usage of real-time games is very high and will exceed your data caps quickly.
Can I stream HD video with satellite service?
Streaming HD video is possible with satellite service. The higher definition video will consume more of your data plan, so it is up to you whether you choose the highest quality video or more quantity in your movies and shows. If you're willing to watch a picture that's still DVD quality (480p) but not HD, the HughesNet Video DataSaver will be very helpful.
Will HughesNet speeds get faster in the future?
Right now, HughesNet has two geostationary satelllites, the Echostar 17/Jupiter 1 and the Echostar 19/Jupiter 2. In the first half of 2023, HughesNet will launch Echostar 24/Jupiter 3. Jupiter 3 is planned to enable download speeds of up to 100 Mbps. It will be the world's largest commercial communications satellite. So, it is quite possible that HughesNet customers will experience much faster speeds in the near future. Already, HughesNet Fusion is reducing latency in its areas of coverage, and Fusion is also expanding in 2023.
What do I need for HughesNet service?
To get HughesNet service, you will need a plan contract and a professional installation with a satellite and modem. You will also need a home or an RV with a clear view of the southern sky.