Best Online Certificates for Career Change 2023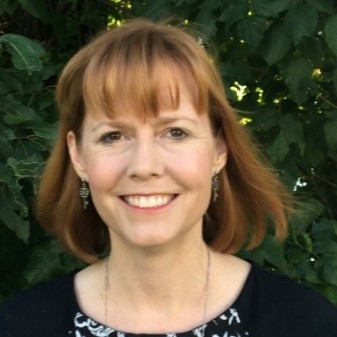 Ready to make a career change? There has never been a better time to do it. At no other time in history has there been so much opportunity for self-education and career advancement.
No matter where you live, you can get online and find high-quality professional training. You can usually take these online classes at your own pace. All you will need is reliable high-speed internet to get started.
With the rising popularity of remote work, you may find a job in your new field without even having to relocate. But you want to get out of your current town, your new skills can be a launching pad to help you move up and out.
This guide will show you some of the best online certificates for career change as well as the most popular learning platforms. You will learn how online study can save you thousands of dollars over in-person study at colleges and universities.
What are online certificate programs and online certifications?
An online certificate or online certification is a credential you can earn through an online class or exam. The credential shows that you have completed a verified program in a skill or subject.
In today's employment market, many people list their online credentials on their resumes and on sites such as LinkedIn.
Online certificates can vary widely in what they represent. You may get a course certificate to show that you completed a one-hour class. You may earn a professional specialization certificate for a six-month course of study that includes seven classes.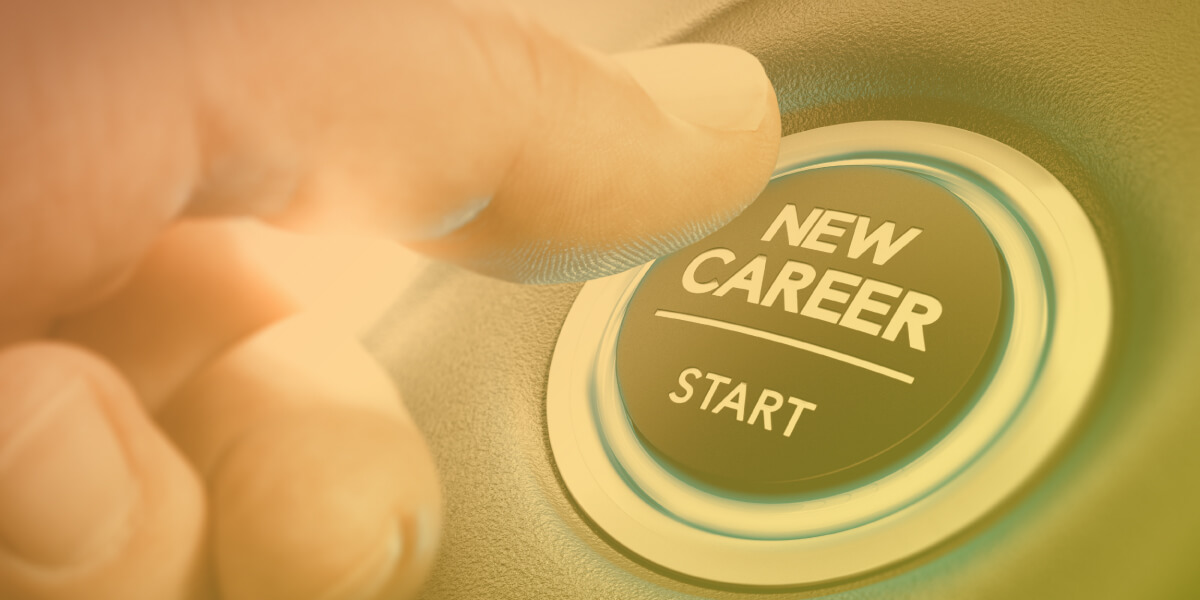 How does an online certificate or certification help you with career change?
We live in a world of rapid digital transformation. All this new technology has opened a window of opportunity for you.
Employers need to fill thousands of new jobs that require specific types of digital knowledge, especially with software tools. With new software coming out every day, there will always be a need for people willing to learn that software and the profession it serves.
If you want to make a career change, online education and training offers you a tremendous opportunity to learn a new skill set and get a new job.
Many of the programs in this guide will take you from a total beginner level to a knowledgeable level in just a few months. Like any other type of study, though, your online studies will depend on your work ethic and your ability to retain and apply what you learn.
Which online certificates will be taken seriously by employers?
Some online certificates and certifications are the most respected qualifications in a field. Others may not mean as much to an employer. The length and challenge level of your training will be clear to most people who want to hire you.
For jobs that are portfolio-based such as design or web development, the name brand of your certificate won't matter as much as the skills you can demonstrate. For other job fields, it may help you to take an online course that comes from a university. But many university-based courses on platforms such as Coursera and edX can be just as reasonably priced as non-university options.
Your previous background may also influence where you choose to get your online certificate. If you already have a well-respected undergraduate degree and a few years of job success, it will be easier for you to add any certificate you like to show new skills. If you don't have a four-year degree, it may help you to get your online certifications through universities.

Top Platforms for Online Certificates and Career Training
You'll find online certificates all over the internet, but a few websites are especially popular for their quality and pricing.
Coursera and edX are based on partnerships with prestigious institutions and companies. You can use monthly subscriptions to take courses through Coursera. These subscriptions are very reasonably priced, but the longer you take to finish your course, the more that course will cost you. edX courses tend to cost more, but the cost will not increase based on the length of your time to completion.
LinkedIn Learning and Udemy offer more courses designed by expert individuals. These courses can still be excellent and may be well worth your time. They will be less expensive than courses from Coursera and Udemy, both on a per-class basis and on a subscription basis. But they will not come with the brand name of a Fortune 250 company or a leading university.
All of these platforms offer digital certificates for their courses that can be displayed on your LinkedIn profile or in your digital resume. Make sure to confirm that you are taking a course with a "shareable certificate" if that is one of your goals.
Coursera
Coursera blends affordable professional education with the prestige of brand-name companies and universities.
Coursera offers over 7000 courses through over 275 reputable universities and companies including Google, IBM, Stanford, Duke, Arizona State and many more.
Coursera works on a per-course cost or a subscription basis.
Coursera Single Learning allows you to purchase individual courses and earn certificates for $49-79/month.
 Coursera Plus is the unlimited access subscription for $59.99/month or $399/year.  Coursera Plus offers over 15 professional certificate programs and unlimited course certificates.
MasterTrack certificates offered by universities can also count toward a master's degree with that same institution.
87% of learners for professional development with Coursera report career benefits.
edX
The platform known as edX also specializes in partnerships with leading companies and universities.
edX will allow you to take a course for free on the audit track, but the free version will not earn a certificate.
 Getting a certificate for a course is called Verified Learning and can cost from $5-300. The most common charge is $99 to take the course that earns a shareable certificate.
 edX offers "MicroMasters" programs from universities. For example, the Data Science MicroMasters from UC San Diego includes 4 courses for  an estimated completion time of 10 months at 9-11 hours of study per week. The total cost is $1260.
 For both the MicroBachelor and MicroMasters programs, credits earned will also count toward a full degree at the university.
LinkedIn Learning
LinkedIn Learning offers many courses created by individual experts. These courses are often very clear and very efficient, as the course creators are competing for your business.
You can take individual courses at $29.99 per course. You can also choose a paid-up-front annual subscription at $19.99/month or a monthly subscription at $39.99/month. Subscriptions allow unlimited course access with one free trial month.
Udemy
Udemy is similar to LinkedIn Learning because its offerings are mostly not brand-name. If you are motivated and talented, you can create a course for Udemy. Individual courses frequently go on sale from $14.99 to $34.99, though they go as high as $199.99. Sticker prices are often much higher than the special prices, but it's not hard to get the promotional rates.
Many users can sign up for the Udemy Personal Plan to give access to over 8,000 courses for $16.58/month billed annually at $199/year. There are 213,000 courses available through the individual course purchase plan.

Top Online Certificate Classes or Programs for Career Change
What you want to do will determine your choice of certificate, naturally. But you may not know exactly what career transition you want to make. And there may be certificates from several fields that will help you get your dream position.
If you want to work as a marketing and PR manager for a small local company, for example, you might explore a wide range of digital marketing certificates plus some certificates in graphic design or web development. Salesforce is used by so many organizations that certification in Salesforce Fundamentals might get your foot in the door for entry-level positions in many fields.
To help you see the scope of what you can do online, we have picked some of the most popular fields for career changers, along with some of the most useful certificates. We have also included some full professional certifications.
Many of these certificates are appropriate for beginners. Some are a little more advanced. Here's an overview of options if you're thinking about earning certificates for career change.
Accounting
American Institute of Certified Public Accountants (AICPA) administers the Certified Public Accountant (CPA) certification exam as well as various specialty credentials.
University of Virginia – Financial Accounting Fundamentals (13 hours) Includes recording and summarizing transactions, preparing financial statements, and basic analysis of company's financial health. (Coursera)
LinkedIn Learning Accounting Foundations (2 hours) Introduction to four basic types of accounting with review of three primary financial statements.
Bookkeeping
Unlike accountants, bookkeepers often don't require a four-year degree. You can start with a certificate, then get certified by American Institute of Professional Bookkeepers (AIPB) or National Association of Certified Public Bookkeepers (NACPB)
Intuit Academy Bookkeeping Professional Certificate – Learn fundamentals including asset types, liability, equity, and financial statement analysis.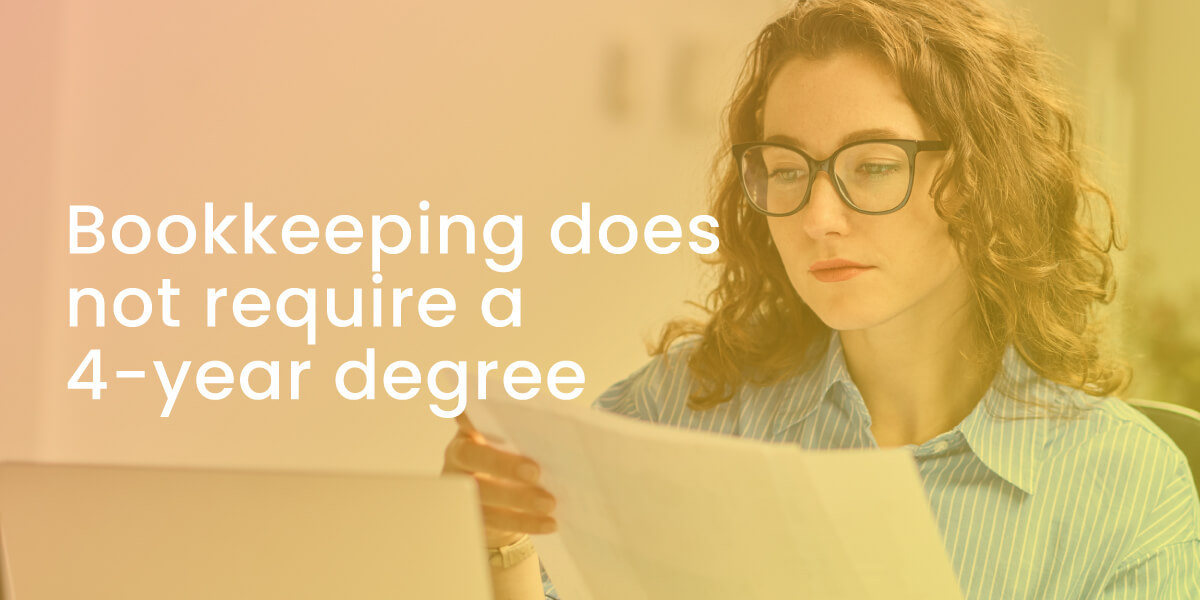 Data Science
IBM – Data Science Pro Certificate (5 mos. at 3hrs./week) Learn data science tools, Python and SQL, analyzing and visualizing data, and building machine learning models. (Coursera)
Google Data Analytics Certificate (6 mos. at 10/hrs. week) – Process and analyze data, use key analysis tools, apply R programming, and create visualizations. (Coursera)
Harvard Data Science Professional Certificate (17 mos., 2-3 hrs./week), 9 courses covering topics such as data wrangling, data analysis, and machine learning. (edX)
Microsoft – Azure Data Scientist Associate $165 for the exam for certification which tests the ability to design and prepare a machine learning solution, explore data and train models, prepare a model for deployment, and retrain a model. For more advanced learners who want to demonstrate their Azure knowledge.
Digital Marketing
Google Digital Marketing & E-Commerce– (6 mos./ 10 hrs./week) Learn tools and platforms like Canva, Constant Contact, Mailchimp, Google Ads, Google Analytics, HubSpot, Hootsuite, Shopify, Twitter and more. (Coursera)
HubSpot Academy –HubSpot (4 hours, free) Also offers free courses in inbound marketing, email marketing, social media marketing.
LinkedIn Learning – introductory classes including Social Media Marketing (1 hour), Digital Marketing (1.5 hours), Content Marketing, (1 hour)
Meta – Social Media Marketing Professional Certificate (7 mos., 2 hrs./week) Includes 6 courses in developing posts and brand presence, creating Facebook and Instagram ad campaigns in Meta Ads Manager, and interpreting your results.
Graphic Design, Video Editing
Adobe – Adobe Certified Professional is a widely recognized credential with exams administered through Certiport/PearsonVue. Exams in major Adobe platforms (including video) are $150 each. Adobe offers many free training videos.
Ca Institute of the Arts Graphic Design Specialization (5 courses, 6 mos., 3 hrs./week) Includes design principles, Illustrator, InDesign, and a capstone project. (Coursera)
Udemy – Graphic Design Bootcamp (16 hours) Learn Photoshop, Illustrator, and InDesign for logo design, web design, poster design and more.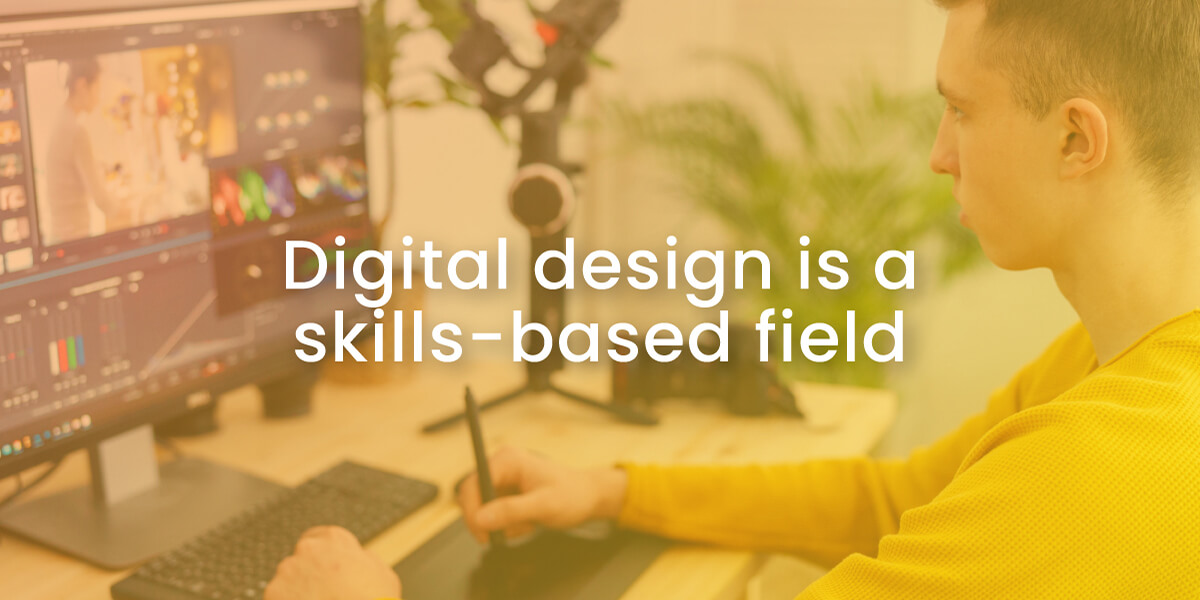 Human Resources
Society for Human Resources Management (SHRM) offers the SHRM–Certified Professional exam, which requires a basic working knowledge of HR (exam fee ranges from $150-500).
University of Minnesota – HR for People Managers Specialization (6 mos., 4 hrs./week) Includes courses on recruiting, hiring, compensation, strategy, performance appraisal, organizational culture, and more.  (Coursera)
HR Certification Institute (HRCI) offers certification exams including Associate Professional in Human Resources (aPHR), Professional in Human Resources (PHR), and Senior Professional in HR (SPHR). Fees range from $400-600. The aPHR exam is knowledge-based and does not require professional experience.
Udemy – Human Resources Certification Program (31 hours) Prepares students for HRCI exams.
IT and Cybersecurity
Google IT Support Certificate (6 mos., 10 hrs./week) Learn debugging, encryption techniques, customer service, cloud computing, binary code, Linux, and troubleshooting. (Coursera)
CompTIA – Offers specialized cybersecurity certificates including CompTIA Security+ and CompTIA Cybersecurity Analyst.
IBM Cybersecurity Analyst Professional Certificate (3 mos.,10 hrs./week) Learn core principles of compliance and threat intelligence including network security, incident response, and forensics. (Coursera)
EC-Council – Offers free Cybersecurity Essentials training followed by the more advanced Certified Ethical Hacker and Certified Network Defender.
Cisco provides exams and training for Cisco Certified CyberOps Associate. Training covers security concepts, security monitoring, host-based analysis, network intrusion analysis, and security policies and procedures.
Project Management
Project Management Institute (PMI) –Certified Associate in Project Management (CAPM) This widely recognized certification is entry level and based on Agile principles. The exam fee is $225-300 and requires 23 hours of project management education.
Google Project Management Certificate ($39/month, 6 mos., 10 hrs./week) Includes both traditional and Agile methods. (Coursera)
Udemy – The Project Management Course (7.5 hours)– Explore Waterfall and Agile project management performed with Scrum, Excel for project management, and a case study of a project.
UC-Irvine – Project Management: The Basics for Success (8 hours, $39/month) Combines project management and team leadership into one course, including the stages of the project cycle, tools and techniques, monitoring and assessing progress, and project reporting. (Coursera)

Web Development
FreeCodeCamp – Offers free verified certificates in Responsive Web Design, JavaScript Algorithms and Data Structures, Front End Libraries and more, all at no charge.
Udacity – Front End Web Development Nanodegree (4 mos.) Learn to build and develop a variety of websites with CSS, Flexbox, CSS Grid, JavaScript, HTML and more.
Google UX Design Certificate (6 mos., 10 hrs./week) Learn the design process, how to build wireframes and prototypes, and how to conduct user research to test designs. (Coursera)
IBM Full Stack Software Developer Certificate (4 mos., 10 hrs./week) Learn front-end and back-end languages and frameworks; deploy and scale applications using cloud-native methodologies, and build your GitHub portfolio.
W3Schools – Become a Certified Web Developer after Bootcamp that includes front-end design, back-end development, and database management. This experience includes evening learning in a cohort at specific hours with live online support. The cost is $2995, which reflects the live instruction that supports the learning experience. W3Schools also offers a range of certificates in HTML, CSS, JavaScript.
Codecademy – Offers free access to a few basic courses. Subscribe to Codecademy Plus for $17.49/month or Codecademy Pro with professional certification for $29.99/month (if billed annually). Includes a wide variety of front-end, back-end, and database languages, projects, and portfolio building.
Software-specific Certificates
Though many online certificates include software training, some software platforms are so dominant that they have their own training process and certifications. Companies such as Microsoft, Amazon Wireless Services, and Oracle are known for their technical certifications.
But there are software-specific certifications for careers other than programmers. Major software platforms appear across many industries, so if you get certified in Salesforce, for example, you might work anywhere. ESRI's ArcGIS is another platform that you can apply to many jobs in government and in the private sector.
Salesforce Sales Operations Professional Certificate (4 mos., 7 hrs./week) Teaches foundational skills in Salesforce to prepare you for a variety of entry-level roles. Learn fundamentals of CRM, how to manage leads and opportunities, and how to create reports and use dashboards.
ESRI created the popular Arc-GIS software for geospatial data analysis. ESRI offers 4 levels of exam to show expertise in software. Each core exam costs $250 including retakes. ESRI offers a number of free courses (MOOCs) to train in software. Many more courses come free with an ARC-GIS maintenance subscription. You can also learn Arc-GIS through ESRI partnerships such as the UC Davis GIS Specialization certificate (6 mos., 7 hrs./week) (Coursera)
Management and Leadership Skills
If you are content in your current career but you want to move up to the management level, consider leadership training. Formal training in leadership is also a good move for those who advanced to management but never received any instruction in professionalism, communication, or conflict resolution. Studies show that a significant percentage of American managers have little to no training in management skills. The new hybrid/remote workplace also requires changes in management methods.
University of Illinois – Strategic Leadership and Management Specialization (8 mos., 3 hrs./week) Includes 7 courses, program is credit-eligible for UI's online MBA program. (Coursera)
HarvardX – Professional Certificate in Leadership and Communication (3 mos., 3 hrs./week, $250) Learn how to build trusting relationships, effective communication, formal and informal authority, writing, speaking, and presentation skills. (edX)
Udemy – Management Skills: New Manager Training 2023 Covers motivation, leadership, conflict resolution, and process improvement in the new hybrid work culture.

Pursuing your Dream of Career Change
Changing careers is a process. Throughout this journey, you'll need to balance two attitudes for success. First, keep your belief in yourself. Many people have changed careers, and you can do it too. At the same time, understand that getting an online certificate is only one part of your process.
It's important to know exactly what online certificates or certifications will or won't do for your career change.
In some fields, employers will be looking for employees who already have college degrees and have added new online certificates or certifications to their education. For many positions, employers will want some kind of previous experience in a position that is at least somewhat similar.
But career change is possible for anyone if you are determined and patient. You can figure out pathways to your new career even as you study for your online certificates.
Many people start doing volunteer work in their new chosen profession. For example, an aspiring project manager might take on a big volunteer role and use project management principles to succeed. A would-be web developer can design a website either privately or for a small business.
Career change is all about staying strong, being patient, and going after something you really want. out these inspiring stories from career changers when you need to remember that you can do it too.
Online certificates and certifications can be a big part of your career change. Good luck and happy studies!
FAQs: Top Online Certificates for Career Changers
How long does it take to complete an online certificate?
Online certificates can represent a training class as short as one hour. You can also earn a nanodegree or professional certification that included seven courses taken over six months or more.
Do employers value online certificates?
Yes, many employers recognize and value online certificates and certifications. Many of the courses and programs listed in this article are recognized industrywide.
Most employers understand the difference between a course that took an hour and an in-depth, months-long training program. But even the smaller online certificates show your interest in a subject and your basic familiarity with it, as well as your willingness to give your free time to learning.
How much does it cost to earn an online certificate?
Online certificates often cost less than $100. Some are free. Longer certification courses can run anywhere from $30 to $600. Nanodegrees and micro degrees may cost up to $1500 depending on the institution offering the course.
If you pay a monthly subscription fee for your program, the cost of the certificate will depend on how long you take to finish the program.
Are online certificates self-paced?
Yes, most online certificates offer training that is self-paced and flexible.