18 Best Remote Jobs and How You Can Get Them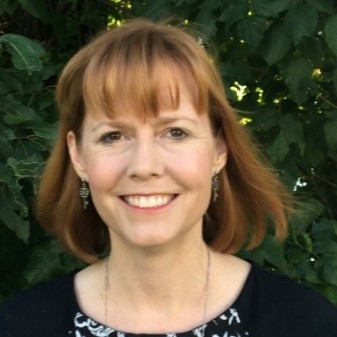 Remote work is really hot right now. Twenty-five percent of all professional jobs in North America are remote, and the number keeps climbing.
In 2020, millions of workers went remote for the pandemic. Since then, more and more people have realized that working from home has some serious perks. If you're interested in exploring remote jobs, you've come to the right place! In this article, you'll find out how to get (and keep) some of the best remote jobs in 2023 and beyond.
Find the Best Remote Jobs at All Career Levels
Media coverage of remote work has tended to focus on high-level professional jobs. But employers are finding that remote working solutions can give them an edge in hiring at all levels.
You can find a remote job whether you have a high school diploma or a graduate degree. You can get an entry-level job or seek a professional-level job. There are plenty of remote work opportunities across most industries including health care, education, sales, insurance, tech, and more.
Starting the Process: Online Job Boards and Recruiters
You'll find it easy to target remote positions in a job search. Most online job boards now have a filter that will allow you to review remote job listings only.
Some recruiting firms even specialize in remote positions. Recruiters tend to be a better fit for those with at least 3-5 years job experience, but don't hesitate to give a recruiter a try if you see one posting a remote opportunity you like.

Best Remote Jobs When You Have a High School Diploma
1. Customer service rep
One of the most common remote jobs is customer service representative. In this role, you will help with problems and solutions for customers, give details on products and services, and record notes in databases. Kindness and patience are essential for a customer service rep, as you may be dealing with frustrated customers. You will also need good communication skills, computer literacy and the ability to speak clearly and explain steps and processes. Many major companies will provide all your equipment and training.
Being a customer service rep is a great way to break into remote work. Your previous non-remote customer service experience can be enough to qualify you. Entry-level reps may start at $12-15 an hour, but promotions to CSR II and CSR III shouldn't take long with big companies. Some companies will start their reps higher at $18-20/hour.
Customer service rep: Pay average $18.53/hour or $37,052 (Salary.com)
2. Translator
Translators also may not need more than a high school diploma, but they will need to be truly proficient in at least two languages. As a translator, you can test websites, translate documents, or proofread. If you're doing written translations, you will need a strong grasp of grammar in both languages.
You will make more money if you have fluency in an unusual language for the United States. Spanish or Thai remote translators are more common, so they get $14-16 per hour on average. By contrast, a work-from-home Kurdish translator was recently recruited in job listings for $28.80 an hour.
Translator: Pay range $14-29/hour (ZipRecruiter.com)
3. Social media manager
Remote social media managers can work at many levels. You can be a savvy teenager who hasn't even graduated from high school. You might be an experienced, degreed professional working for a Fortune 250 company.
Social media managers need to be comfortable with all the social media platforms their company uses (most often Twitter, Instagram, TikTok, YouTube, Facebook, or LinkedIn). You will need basic design skills in Canva, at minimum. At higher levels you may need Adobe and video editing. You will also need to write well enough to sound fluent and natural, even if your brand is very casual and hip.
For typical professional positions, you will need a four-year degree and experience. But if you have a connection or begin with a small business, you can start young, because social media loves young voices. If you are entrepreneurial, you can also consider being an influencer, which uses the same skill set plus public speaking and charm.
Social media manager: Pay average $54,791 Pay range $37-83K (Payscale.com)
4. Virtual assistant
Landing a position as a remote virtual assistant is another great way to get started in a remote job. You may perform duties such as making travel arrangements, screening emails, taking phone calls, scheduling meetings, and filling out expense reports. You will need to be very detail-oriented, a good communicator, and very organized. Virtual assistants are often part-time but may also be full-time. Success in previous assistant positions may qualify you with just a high school diploma.
A position of the same type but much higher up the pay scale is a virtual Executive Assistant. A remote Executive Assistant is usually a more experienced staffer who can make routine decisions about scheduling and priorities for their boss, who is often a CEO, CFO, or COO. For that reason, remote executive assistants usually have a college degree and years of previous experience as assistants.
Virtual assistant: Pay average $17.31/hour Pay range $11-27/hour (Payscale.com)
Executive assistant: Pay average $29.84/hour or $62,060 (Bureau of Labor Statistics)

5. Data entry specialist
To become a data entry specialist, you will need excellent attention to detail, especially numbers and names.
Data entry specialists often collect information in a single database from many sources. You may have old documents on paper, and you need to type them into the database. Or you may be given digital documents from many departments or handwritten notes that need to go into the database. The most basic database is an Excel spreadsheet. There are many other kinds of database, but an employer will often train you to use their system.
Data entry specialist: Pay average $36,823 Pay range $33-42K (Salary.com)
6. Transcriber/transcriptionist
You may be able to work as a transcriber with just a HS diploma, depending on the type of transcription. Be aware, though, that you will need great attention to detail and solid typing skills (at least 45 wpm).
When you first begin audio transcription, pay may be very low because you will be paid by the audio minute, as this article explains. However, if you increase your speed, you may make as much as $20/hour. The chief advantage of transcription jobs is that they are flexible. Mothers with small children can work on transcription part-time while the children are sleeping, for example. Artificial intelligence usually creates initial transcripts now, so transcriptionists need to be able to edit accurately and create coherent scripts.
General transcription can include meeting notes or podcasts. Medical transcription pays better than some general transcribing jobs. For medical transcription, though, you will often need an associate's degree and a one-year training certificate.
Transcriber Pay range $6-$20/hour (TheWaryWorker.com)
Medical transcriptionist  Pay average $14.47/hour (Bureau of Labor Statistics)
7. Sales representative
A talented salesperson can make a great deal of money throughout life. It will be easy to land a remote job if you have a proven sales track record. But many companies will also hire entry-level remote sales reps. You may only need a HS diploma, and you will often receive full equipment and training from your company.
The position now known as "remote sales rep" is similar to what used to be called an "inside sales rep," which was a phone/email/chat-based sales job in a company call center. Remote sales reps just work in their homes instead of in a call center.
Outside sales reps have often worked out of home offices, so there may be opportunities in both areas. The difference is that outside sales reps usually travel to visit clients in person, while inside sales reps will stay at home and work from their home desks.
Sales Representative: Pay average $47,802  Pay range $34-67K (Payscale.com)

Where to find remote job listings that require only a high school diploma
If you're looking for a reliable website that lists work-from-home jobs which don't require advanced experience or a college degree, then Work at Home Job Queen is the place to go. They have a great reputation for posting genuine job opportunities. Most of the jobs listed there pay anywhere from $10-20 an hour, though some pay more. This site is a great way to find lots of jobs with respected national companies hiring for customer service, transcribers, insurance claims adjusters, pharmacy benefits specialists, and more. Some of these jobs are full-time jobs with benefits, others are contractor roles.
Because so many job sites are full of spam, this site is a real find if you have a high school diploma and want to get started on a remote work career.
Best Remote Jobs When You Have a College Degree
8. Developer
It's no secret that computer programming has been one of the most in-demand jobs in the nation for many years. Demand is still higher than supply for competent programmers. They are often called developers, and the job comes in many different forms. If you are good enough, you can sometimes get a job with just a high school diploma.
Most of the time, though, you will need a degree and evidence of a very solid level of knowledge and performance to land one of these jobs. The pay can make it all worth it, though!
Here are some of the main forms of developer/programmer job:
Front-end developer: A front-end developer works only on the side of a website that is visible to the public. You will need to know HTML, CSS, and JavaScript. It may also be helpful to have some back-end coding languages such as SQL, Java, PHP, Ruby, .NET). A front-end developer works with designers on issues such as design and user experience.
Pay average $80,796  Pay range $47K to 108K (Payscale.com)
Back-end developers build servers, apps, and databases. They need to know languages such as Python, C#, Ruby on Rails, SQL, and .NET. Working with APIs is also very valuable. Back-end developers tend to make more than front-end developers.
Pay average $90,652 Pay range $63-134K (Payscale.com)
Software developer/engineer The level of achievement required to become a software developer usually requires a four-year degree. Self-educated programmers do exist, but they typically start in childhood and program for years at home. These skills are so in demand that your experience and knowledge will matter most to employers. You will have to pass a technical interview to verify your skills.
Pay average  $58.05 or $116,100 (Bureau of Labor Statistics)
Mobile app developers create apps for smartphones and tablets. To land these jobs, you must know iOS or Android plus Mac/PC OS. Just like software developers, mobile app developers usually have bachelor's degrees because of the level of training required.
Pay average $77,954 Pay range $54-130K (Payscale.com)

9. Graphic designer/digital designer/UX designer
The jobs of graphic/digital designers and web designers often blur boundaries in today's market. Now that so much graphic design is digital, designers sometimes have a combination of digital skill sets to allow them to design across web platforms.
If you blend your static graphic design skills with animation, video creation, or interactive web page design, you will be employable in a wide variety of organizations across many fields.
To get a design job, your most important asset will be your portfolio. Because design is a competitive field, you will often need a four-year degree in addition to your portfolio. The more technical and advanced your skills are, the higher your salary will usually be. For example, a designer who only knows Canva and Adobe Illustrator will be mostly designing material to be posted and manipulated by others. But if you are trained in CSS/HTML as well, you can move into higher digital design positions. UX/UI design roles are a perfect example of design that blends visual know-how with programming skills. Skilled animators and video editors are also in high demand.
Graphic designer Pay average $57,804 Pay range $45-73K (Salary.com)
Digital designer Pay average $73,635 Pay range $64-82K (Salary.com)
10. Editor/copyeditor/proofreader
Proofreading, copyediting, and editing are jobs that require a four-year degree. Even proofreaders, who start on the beginning end of the editorial ladder, must have a sophisticated understanding of grammar and mastery of language conventions. Editors will often hold an advanced degree in English or journalism. If you are interested in becoming a proofreader or editor and you already have outstanding ability in language, consider taking online courses in proofreading and style (AP, Chicago, etc.). Some editors also specialize in other fields. For example, science editors usually need advanced science degrees in addition to their language training.
Pay average $75,091 Pay range $55-95K (Salary.com)
11. Writer/Journalist/Grant Writer
Remote writers need proficiency in grammar, knowledge of their audience, and fluency in various writing voices. They also may need research skills, knowledge of professional formats and style guides, and interviewing skills. The level of those skills will depend on your field of employment. You will need a four-year degree to become a remote full-time professional writer.
Salaries and job descriptions for writers vary widely, as does their talent and training. Your portfolio will play a major role in your chances of being hired. A strong educational background will also help if you are seeking a job that requires higher-level writing ability (i.e., self-editing ability).
Writer: Pay average $33.42 or $69,590 Pay range $0-133K+ (Bureau of Labor Statistics)
12. Psychologist
A remote psychologist must have the qualifications of a traditional psychologist, including a master's or doctorate in psychology and a license earned by passing a professional exam. Remote psychologists provide mental health evaluations, counseling, and therapy for clients. Sometimes you will specialize in a certain field. For example, you might work with high school students, or with people struggling with obesity. You will use video conferencing such as Zoom for your sessions.
Psychologist: Pay average $38.96 or $81,040 (Bureau of Labor Statistics)

13. Program coordinator/program manager, nonprofit organization
Program coordinators/managers manage programs under the umbrella of a large organization. As program coordinator, you might supervise work assignments, scheduling, budgets and other matters related to one grant to feed the hungry. For those who like to feel their work makes a difference, starting as a program coordinator can be a wise choice. Program coordinators will usually have a four-year degree and specific background related to their area of nonprofit work. If you have a real passion for the field, though, your strong organizational skills and admin experience may be enough to get your foot in the door.
Program coordinator, nonprofit: Pay average $47,031 Pay range $35-64K (Payscale.com) 
Program manager, nonprofit: Pay average $56,510 Pay range $41-81K (Payscale.com)
14. Marketing specialist/marketing director
Remote marketing positions are plentiful online. You can work at any level from marketing specialist to marketing director. Entry-level positions usually require a four-year degree and two to three years of experience (often gained through internships).
Online marketing jobs can focus on all tasks related to selling a product or service and moving a customer or client through the funnel from awareness to purchase. The many types of digital marketing include content marketing, SEO, SEM, paid ads, affiliate marketing, email marketing, and many more.
Marketing specialist: Pay average $54,212 Pay range $40-74K (Payscale.com)
Marketing director: Pay average $94,081 Pay range $53K-153K (Payscale.com)
15. Accountant
Accountants may work with financial records, statements, budgets, tax returns, and anything related to bookkeeping and finances for an organization. Accountants are known for having great job security. To become a remote accountant, you will need a bachelor's degree and an accounting certificate. To become a Certified Public Accountant, you will need more training and the CPA exam.
Accountant: Pay average $60,009 Pay range $49-71K (Salary.com)

16. Remote ESL teacher
A remote English as a Second Language (ESL) teacher often works with international clients.  The pay can be low to start ($12-15 an hour) but experienced teachers make more. For native English speakers with good people skills, patience, and a four-year degree, teaching ESL can be a very satisfying job.
To get started, you can work with a large company that will provide you with a prepared curriculum such as English First.
Remote ESL teacher: Pay average $48,881 Pay range $34-70K (Payscale.com)
17. Business Development Manager
As a business development manager, you will develop business plans, identify new client sources, manage accounts, and meet sales goals. You will have great people skills and sales experience. Much of your job will involve building and maintaining client relationships. Business development managers usually have considerable sales and client experience plus a four-year degree.
Business development manager: Pay average $77,933  Pay range $49K-128K (Payscale.com)
18. Technical Support Manager
A technical support manager supervises the work of technical services in an organization. Often that means ensuring the day-to-day smooth operation of an organization's IT infrastructure. A tech support manager will coordinate a team of IT support technicians, oversee support tickets, supervise training, and keep a watch on IT systems to prevent or solve any problems that arise. You will need a four-year degree and at least five years of experience in a tech support position to qualify for the job. Being a remote tech support manager will also require skills with remote meetings and cloud networking, as the systems will not be onsite.
Technical support manager:  Pay average $129,517 Pay range $100-161K (Payscale.com)

Advantages of Remote Work
The specifics of each remote job will vary depending on your employer, but here are some advantages all remote jobs tend to have in common.
No commuting and no formal office dress codes can save you a lot of time and money. That's a big plus now that inflation is driving up prices. Most people are trying to make their dollars stretch, and remote work is one way to ease your budget.
Getting rid of commuting time also helps improve your work-life balance. Studies show that Millennials and Gen Z workers place high value on a better quality of life that does not require sacrificing all outside interests to their jobs. And workers of all ages naturally want a little time of their own on evenings and weekends.
Removing an hour of commuting time each day is one quick way to raise the quality of life at many companies. When Talent MLS surveyed young workers, responses showed that 74% would prefer remote or hybrid jobs.
Taking Remote Work Seriously
Employers discovered during the pandemic that most people work just as well whether they are sitting in an office or working in their home space. In fact, many people find that remote jobs allow them to be even more productive.
Do be sure to keep realistic expectations if you're considering remote work. Working from home will not be a fuzzy, no-boundaries paradise where your boss lets you put in four hours per day, but you get paid for eight. Remote work is real work just like onsite work. You will need to know your employer's perspective on accountability and flexibility.
Accountability in remote work
Remote job seekers should know that most remote jobs will require just as much accountability as a regular onsite job. Some remote jobs such as customer service positions will track your time formally through a login system. Other employers will informally monitor your computer time just so they have the data available if there's ever a question. And every remote employer will notice your productivity.
Flexibility in remote work
The good news is that employers often do extend flexibility in scheduling to remote workers. It all depends on the position. For many remote job seekers, the opportunity to set your own schedule is a major draw of working from home. You just need to honor the specifics of the schedule agreement you have made with your employer, so your job flexibility works for everyone.

How to Get a Remote Job and Succeed In It
To land a remote job, you will need to have a track record that shows employers they can trust you.
In most cases, that means you will need to provide your resume and positive references who can confirm that you were responsible in previous positions.
Previous remote work experience: necessary or not?
Sometimes, employers will want you to have previous remote work experience, but that's by no means universal. You can often qualify for your first remote job as long as your job application shows your maturity and reliability. Don't let a stated requirement for previous remote experience keep you from applying for a job that seems right for you.
Keeping your hours as agreed when working remotely
Once you have that remote job, whatever you do, make sure you put in the hours you have agreed to work. In most cases, your boss will need to know when you will be on or off duty. Make sure expectations are clear on both sides so everyone stays happy.
Communicating with your team
A successful remote worker will have good communication skills. Communication needs to be crystal-clear when you may be hundreds of miles from your supervisor. When in doubt, over-communicate, so your boss always knows what to expect from your work process.
Childcare and success in remote work
Some parents want to work remote jobs to avoid the heavy cost of childcare. That's understandable, given the great strain that childcare can place on a household budget.
Be aware that to succeed in work-from-home jobs, you cannot have small children interrupting you or making noise in front of coworkers or customers. If you have a partner or co-parent to help, you can try to arrange your hours so one parent is off while the other works.
If you can hire in-home care to help with small children, that also works. But if you have a baby or toddler at home, it usually won't be possible to work from home full-time without any help.

Conclusion: An Internet Connection to Your Future
The rise of remote work is spreading economic opportunity across the country in unprecedented ways.
In the past, living in a remote area meant limited access to jobs. To work in some fields, you had to live in a major urban center. But now, you can work in almost any field, living anywhere, as long as you have high-speed internet.
Either satellite internet or wired internet can help you get that remote job. If you want to expand your career opportunities, make sure you have a good internet connection, and dream big! Employers are actively seeking remote workers, and you can find your new career path.
Table: Best Remote Jobs with Average Salaries and Wages
| | | |
| --- | --- | --- |
| Remote Job Title | Average Pay | Typical Education Required |
| Customer service rep | $18/hr. | HS diploma |
| Translator | $14-29/hr. | HS diploma |
| Social media manager | $54K/yr. | HS diploma |
| Virtual assistant | $11-27/hr. | HS diploma |
| Data entry specialist | $36K/yr. | HS diploma |
| Transcriptionist | $6-20/hr. | HS diploma |
| Sales representative | $47K/yr. | HS diploma |
| Developer/programmer | $87K/yr. | Bachelor's degree |
| Graphic/digital designer | $65K/yr. | Bachelor's degree |
| Editor | $75K/yr. | Bachelor's degree |
| Writer | $70K/yr. | Bachelor's degree |
| Psychologist | $81K/yr. | Graduate degree/license |
| Program coordinator, nonprofit | $47K/yr. | Bachelor's degree |
| Marketing specialist | $54K/yr. | Bachelor's degree |
| Accountant | $60K/yr. | Bachelor's/certification |
| ESL teacher | $49K/yr. | Bachelor's degree |
| Business development manager | $78K/yr. | Bachelor's degree |
| Technical support manager | $130K/yr. | Bachelor's degree |